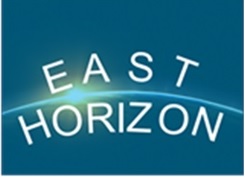 As part of the EAST-HORIZON project, "Fostering Dialogue and Cooperation between the EU and EECA in the HORIZON 2020 perspective," the Academy of Sciences in Moldova is proud to announce that the Second H2020 ICT Open Training Event will be held on 14-15 September 2015 in Chisinau, Moldova.
The main objective of the event is to bring together potential participants in proposal writing for new funding opportunities with certified proposal-preparation trainers.
This Training Event is a unique opportunity for the most dynamic researchers and innovative companies from Moldova to learn about the H2020 proposal-writing guidelines, submission procedures, and the criteria used for project evaluation by the European Commission.
The research organizations and SMEs which plan on submitting proposals are invited to bring forward their ideas for advice and guidance within a broad discussion during the event.All interested parties are invited toREGISTER and submit a proposal idea.
With the help of the trainers and local partners, the participants will present, discuss, and "evaluate" these proposals against the evaluation criteria.
Target audience: actors in research and innovation (such as young researchers and high-tech SMEs), young entrepreneurs, universities, etc.
Location: Academy of Sciences of Moldova.
The training event is organized in cooperation with the EECA-2-HORIZONproject and the ICT NCP of Moldova.