The new application round for the Stipendium Hungaricum Scholarship Programme is now open for studies in Hungary, starting in the academic year 2018-2019!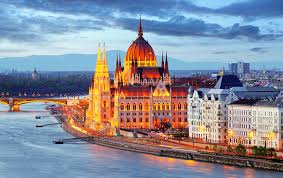 Potential students are welcome to apply both for full degree studies and – depending on the applicant's country of origin – for exchange studies as well. Full degree scholarships are provided for the full lengths of the study programme, while exchange studies are available for up to one academic year. All academic study levels are available from bachelor to doctoral studies. 29 Hungarian higher education institutions are currently engaged in the programme, with more than 460 study programmes offered in foreign languages – 414 of them in English language.
In the academic year 2018/2019 more than 5000 students can begin their studies in Hungary in the framework of the programme. Application is possible through the https://apply.stipendiumhungaricum.hu online surface until 16th February 2018.
Further details about the program are available at www.studyinhungary.hu and www.stipendiumhungaricum.hu